MAKS business report: home win for Superjet and MC-21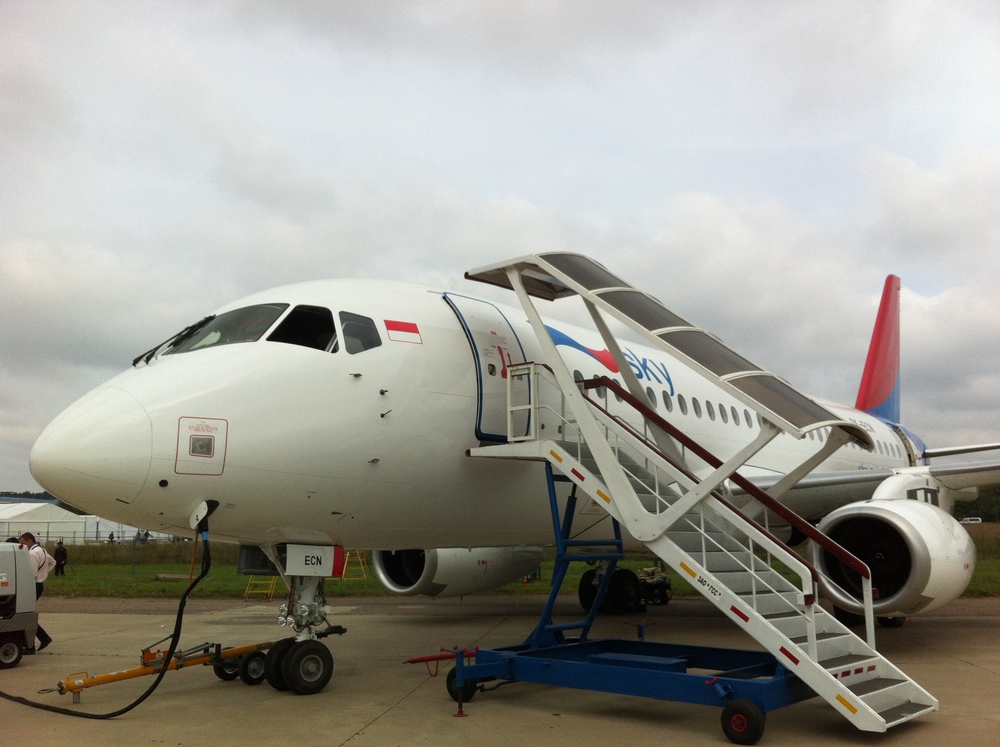 This was a happy MAKS for Russia's United Aircraft Corporation (UAC), as it ended the show with its commercial aircraft order books 30% fuller than it started it.
Contracts signed at the show represent an endorsement for the two main civilian aircraft programmes UAC is currently managing: the Sukhoi Superjet SSJ100 regional jet and the Irkut MC-21 medium-sized airliner.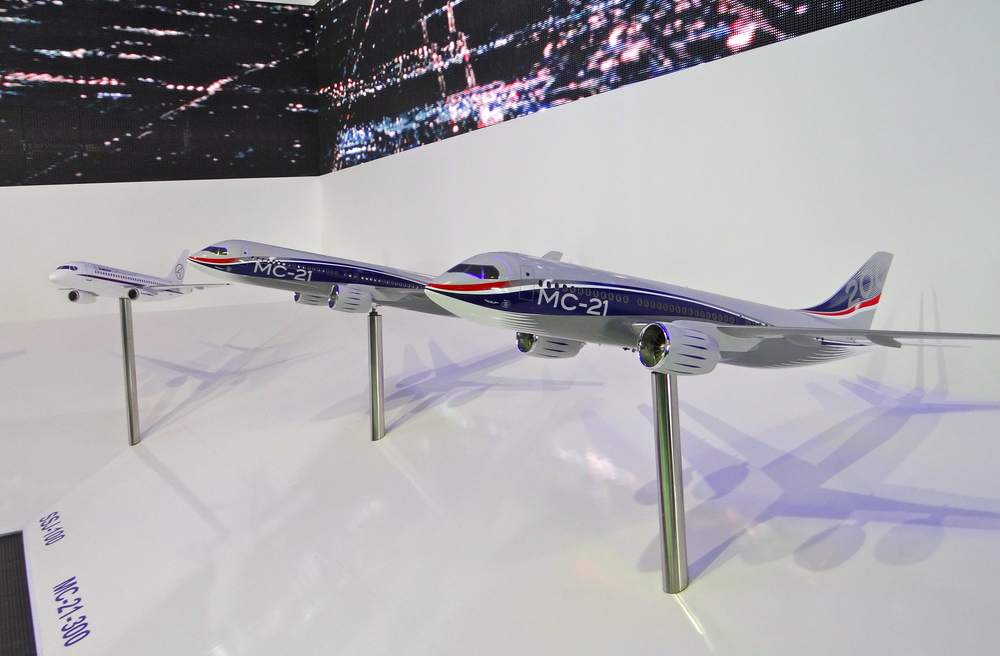 In total UAC racked orders for 178 commercial aircraft, of these 96 were for the Sukhoi Superjet and the other 82 for its MC-21 aircraft (whose first flight is expected no sooner than 2015)
Most of the orders came from Russian leasing companies, Sberbank Leasing (a subsidiary of the state-owned bank of the same name) ordered 20 each of the Superjet and the MC-21, whereas Ilyushin Finance is to get 20 Superjets (15 of them apparently for non-specified clients in South-East Asia and the Middle East).
VEB Leasing ordered 30 MC-21s and 6 Superjets, intended for Russian airline UTair.
Another leasing company going for the Superjet is AviaAM of Lithuania, as it reached a temptative agreement for five aircraft of the type.
Siberian airline IrAero, based in the city of Irkutsk, by lake Baikal, ordered 10 MC-21 aircraft.
More orders for the Superjet came from the Chechen government, that is acquiring 8 Superjets, seven of them for its new airline, Grozny-Avia, and the eighth one for VIP transport.
This was not the only order for the VIP-version of the Superjet, as another one came from Rosoboronexport, Russia's government arms export agency.
What is not clear yet is whether Russia's presidential administration will finally opt for the Superjet VIP version as it has a strong contender in the Antonov An-148. Curiously enough, although Antonov is a Ukrainian company, the An-148 is around 50% Russian-made whereas the Superjet, although being a flagship of Russia's aerospace industry has around 70% of foreign components.
Another airline that went shopping at MAKS was Red Wings airlines, that, under new ownership, resumed flights this summer and has an ambitious fleet renewal programme: it ordered 10 MC-21s, 10Tupolev Tu-204SM and 10 Bombardier Q400s.
As a curiosity, the Superjet on display on the first days of the show was the first long range Superjet delivered to Gazpromavia (you guessed it, the corporate airline of Russia's main natural gas company!)
As you can see, these sales figures might still be far from those racked by Boeing and Airbus at Farnborough or Le Bourget and they come mostly from domestic or regional players, but it is important to put this in perspective, as the Russian aerospace industry is still in the process of recovering the place it held before the big downfall of the 90s, this graph can provide you some perspective into the matter.
A number that is likely to grow if Bombardier goes ahead with its announced partnership with Rostec to assemble its Q400 turboprops in Russia.