The Airbus A380 in Russia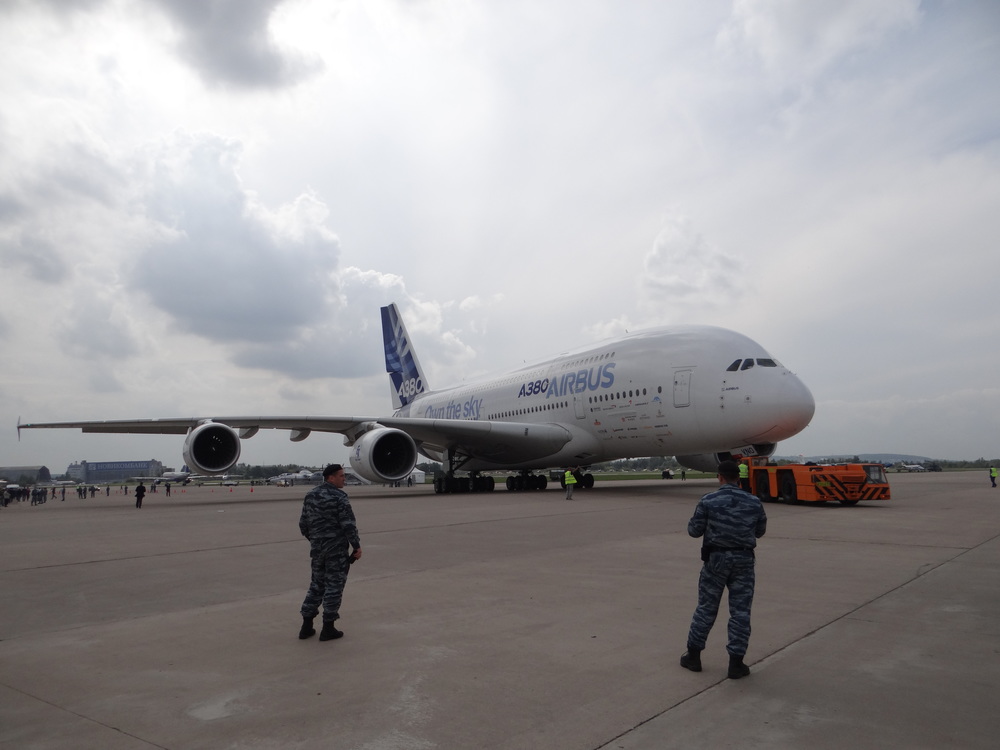 One of the few, and certainly the most notorious, Western visitors at MAKS air show in Moscow was the Airbus A380.
Despite the great reviews it is getting from passengers, airlines seem still reluctant to commit to so much capacity (well, that is airlines that are not Emirates, but this is maybe a story for another post). The new orders pipeline has somehow dried up, so no wonder the A380 is on a World tour of air shows displaying its undeniable qualities and impressive looks.
MAKS was no exception and visitors to the show could enjoy some close views of the giant of the skies, including a flight display...
But what are the prospects for the A380 in the Russian market?
As of now the only airline that ordered it is Transaero, a private airline that already operates a Boeing 747 fleet (and has ordered also Boeing 747-800s) and therefore has already quite a long experience with large capacity aircraft. It was actually during MAKS that it was announced that Transaero had selected the engines for its A380s, that are due to enter service in....
I do not see what other airlines might be interested in operating this aircraft type other than Aeroflot, there was indeed some talk that Aeroflot might be considering an A380 order, but this has not materialized so far. Russia's flag carrier is sticking to smaller types (it has both A350s and Boeing 787s on order). However, an Aeroflot order can not be ruled out yet. Although Aeroflot has been growing mainly through the acquisition of regional subsidiaries (in a process that seems to be the reverse of what happened in the 90s, when the mastodontic Soviet carrier was divided in many Baby-flots), Russia's flag carrier keeps its goal of concentrating 40% of the fast-growing Russian air travel market by 2020. It will need to keep adding capacity in order to fulfill these goals...